Email Marketing Follow-up Tips and Best Practices
If you're up for doubling your revenue and you haven't been doing much email marketing, it's time to reconsider.
Converting a window shopper into a buyer has a great impact on your bottom line and there are more resources to help achieve that conversion than ever before.
Companies have spent millions researching different marketing tactics, effective on-boarding, post-purchase outreach and more. As a result, we know more now than ever before about what creates a buyer and establishes them as a lasting and loyal customer.
Having an online business means you get to enjoy the tools many bigger companies have access to. But to optimize your profits, you'll need to use them to your advantage.
The Email Follow-up Sequence
One of the most powerful methods at your disposal is your email follow-up sequence.
And while it's great to have an established relationship with your long-time subscribers who like and trust you, it's also great to have new subscribers who are full of excitement and very likely to become buyers.
A great follow-up sequence quickly establishes you as an authority in their minds and provides proof of the value you offer. Your relationship only strengthens over time as new prospects turn into loyal buyers.
Your follow-up sequence should flow smoothly from one idea to the next.  All while making offers along the way to set you apart as the clear and obvious choice.
Instead of being unopened or spun to the spam bin, your emails become something readers eagerly anticipate and open!  This makes them even more likely to get those "Add to Cart" clicks, which lead to your product or service page—all thanks to your compelling email follow-up sequence.
Email is an established mode of communication with a long life ahead of it.  Billions of people use and depend on it.
It's one of the most popular modes of communication and more people than not enjoy getting weekly promotional emails. And a significant portion of those people actually wish they received more! – Marketing Sherpa

More than 80% of online shoppers make additional purchases because of emails that use previous shopping behaviors and preferences. – Harris Interactive.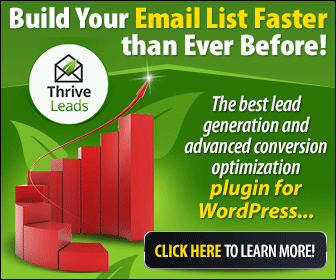 Email Marketing Best Practices
When you tap into the wonderful world of email marketing and craft something for your readers, keep the following in mind:
1. Be Concise.
People often check email from mobile devices while on the go, so an email that's to the point shows them you respect their time and busy schedule.
2. Get Personal.
Address people by name and let the content reflect how long it's been since your last correspondence. Write as though you're talking to just that person. Be as personal and specific as possible (segmenting your lists helps with this).
3. Don't go Link Crazy.
You might get away with referring people to one or two links, but once you hit three, Google often labels your email as "promotional." You know where "promotional" emails tend to end up? That's right–the spam folder.
4. Always Offer Value.
The more helpful and interesting you are to your reader, the more likely they look forward to your emails. So be sure to give them something valuable with each one whether it's a tip, inspiration, humor, some sort of freebie, etc. Make sure they associate your emails with valuable information.
5. Consistency is Key.
Don't let long gaps occur between communications and never go "radio silent". Set an email schedule you can stick to, and use automation within your CRM to help make things easier. That way, your readers know what to expect and look forward to deliveries.
6. Skip the Pictures.
Because of slower loading times and how they can push the important content around, images don't improve readership. Even headers, signatures, and logos can clutter things up or slow things down. So though it may be painful, you're better off sending good ol' fashioned text-based emails. The more images, the lower the open rates.
7. Subject Lines are your Headlines.
We all know how important headlines are for grabbing attention and drawing people in to examine your offer. Subject lines are simply the headlines of the email world. The stronger and catchier your subject line, the more likely someone will open. Make them fun, vulnerably honest, evoke curiosity or irresistible in some other way so it's nearly impossible for readers to ignore.
8. Replies Equal Respect.
Have you ever tried to have a conversation with someone and they simply ignore you and busy themselves without giving you a glance?
That's how it might feel for your readers if you don't reply to their emails in a timely manner. This step is vital to building good rapport with your list. So make sure you set aside time daily to reply to emails and make it first on your to-do list.
Also, make sure your outgoing emails have a reply-to address other than [email protected]. There's nothing worse than knowing your comments aren't welcome. By replying, not only are you strengthening the connection and relationship, but you're also improving deliverability and open rates!
How Email Marketing Pays Off
It goes without saying that you should have a goal for your follow-up series, and that each email plays a part in the overall funnel you created with each one leading your readers further along the sales cycle. Each should have its own, smaller call to action and desired outcome, much like the larger scope of your entire funnel process.
To give you an example, say you're offering a free copy of your new ebook on copywriting. After people opt in to get their free copy, you guide them through a follow-up sequence of 5-7 emails thanking them and reminding them why copywriting is vital to any business. Give nuggets of info and tips, send them some great resources, and offer testimonials to prove your point.
Then you might offer your pilot copywriting course at a discount for ebook readers for a limited amount of time.
The end goal is to encourage people to enroll in the course, but there are several steps along the way that still need attention and are important to the stability of your ultimate offer.
Email marketing is extremely powerful if done correctly. Being consistent, staying in touch and providing regular value is key to prompting readers to action.
"Your story makes you who you are. Embrace it and you will be embraced." Jean Lanoue